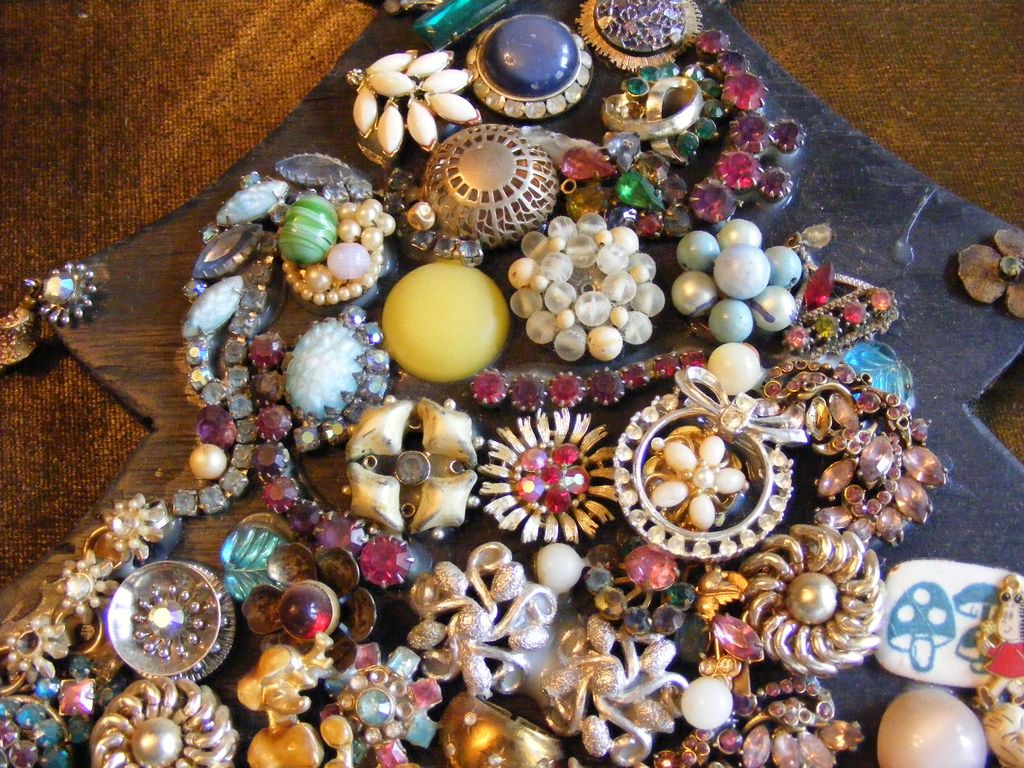 Vintage jewelry has some of the most sentimental value. Whether you inherit it, passed down or you have purchased, vintage jewelry has high emotional and financial value.
Whether it is engagement rings, hat pins or brooches, vintage jewelry is appreciated for its craftsmanship and timelessness. Bakelite, art deco the list can go on and on. Those that are new to vintage, jewelry is the introductory piece to becoming a connoisseur.

When shopping for vintage jewelry look for pieces in good condition, cleaning jewelry isn't hard, but repairing pieces can get very complex and costly. You also, want to carry a magnifying glass to look for signage, that influences price and resell value. Last, look for design, and do your research on periods, jewelry from the early 20th century holds great value both style and financial.